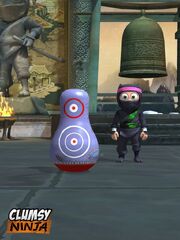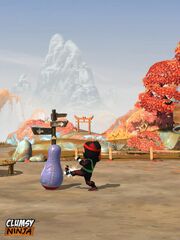 The Patchwork Kick Dummy is one of the seven kick dummies found in the game. It is the first dummy that is unlocked, and it is fairly easy to defeat.
Experience Gained: 6,000
Money Gained: 400 coins
Time to Repair: 1 hour
This is the same kick dummy shown in the ninja's story. Kira kicks the dummy easily, but Brad doesn't and falls down.