The Master Suit is a mystery suit. The Ninja has to master all the training items and keep training to wear this suit. Mastering items may just lead you to getting the Master Suit.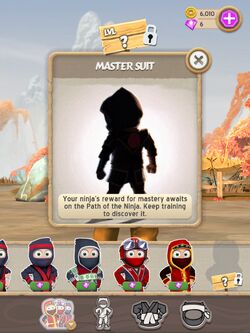 This suit may have something to do with opening the door at the Ancient Dojo.
You have to master the items before earning the suit.
Master Suit Gallery